Description
Simple decision tree app for hospitals fighting Covid-19 pandemic (Free). iOS only (iPhone/iPad)
Download and documentation : here
Helps hospitals adjust their processes by defining a decision tree in an external text editor, and allowing healthcare providers to easily find their way.
On the front line in the battle against Covid-19, hospitals have to adjust their decision process daily or even more frequently. It is difficult for healthcare providers to remember all these constantly changing rules and procedures. Hand drawn posters (picture) are everywhere, but one needs to be standing next to it to be able to follow.
Covid-19-Triage allows browsing in a decision tree that can be easily configured and adapted in an external text editor.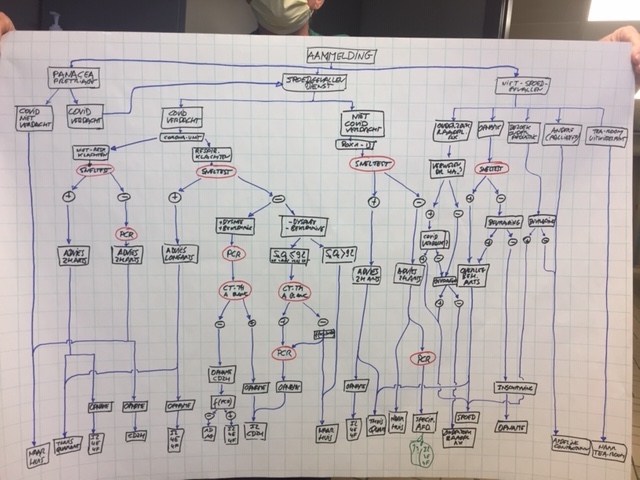 Documentation (installation, decision tree configuration…) : Documentation is here
Free App, by 1-more-thing.
Requires FileMaker Go (free) to be installed.