Description
fmcloud.fm is the Next Generation FileMaker and Claris Server hosting service.
Because it is the only one to master the Docker technology, fmcloud.fm is #1 FileMaker hosting service in terms of performance (independent study). It has been awarded as such as Best Innovation at the Claris Excellence Awards 2021.
But fmcloud.fm is not only the fastest, it is also the least expensive!
and… it has a Partner network!
More and more FileMaker hosting companies recognize fmcloud.fm's technological lead and become partners, thus benefiting from this technology as a white label.
Also, fmcloud.fm has a "Campus" partnership program that allows IT departments in Colleges and Universities to turn their own architecture into a state-of-the-art FileMaker hosting service.
The Partner Console is designed to give the partner full autonomy.
Manage your FileMaker Servers!
With the partner console, a simple FileMaker app, you can deploy, configure, upgrade, delete… servers (containers) at the click of a button.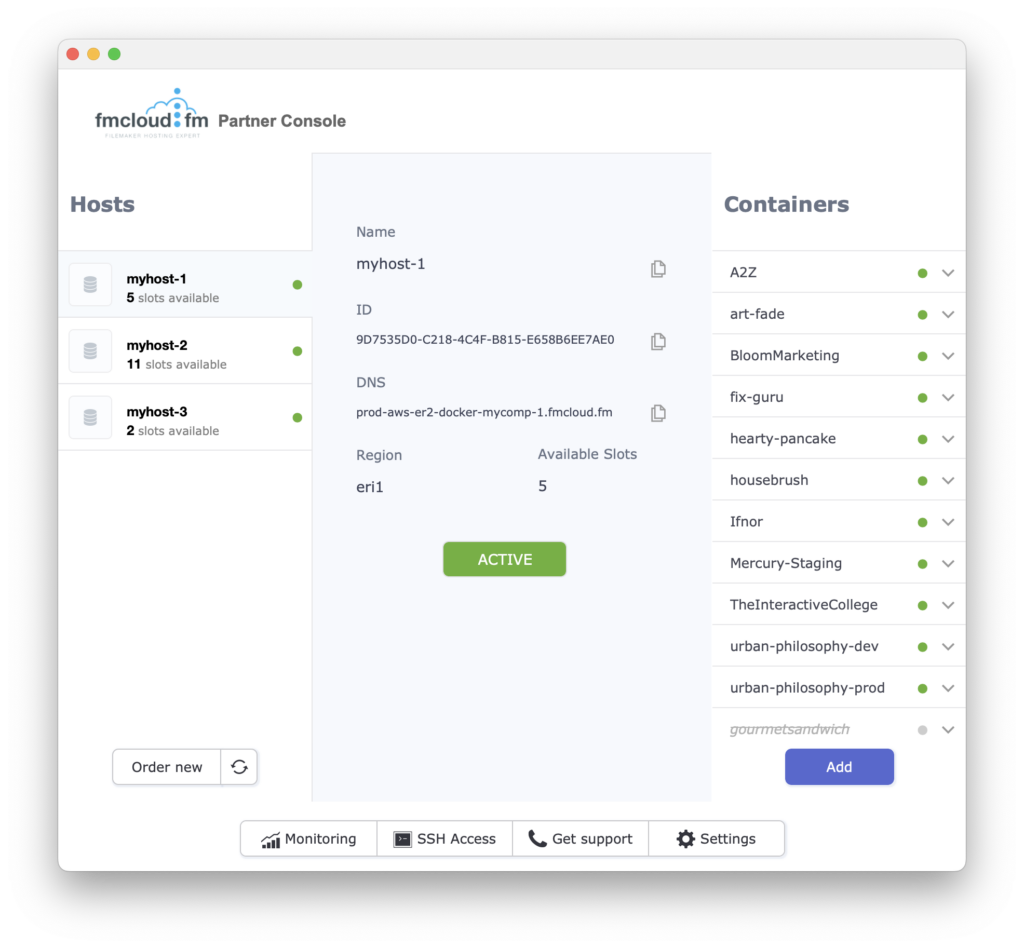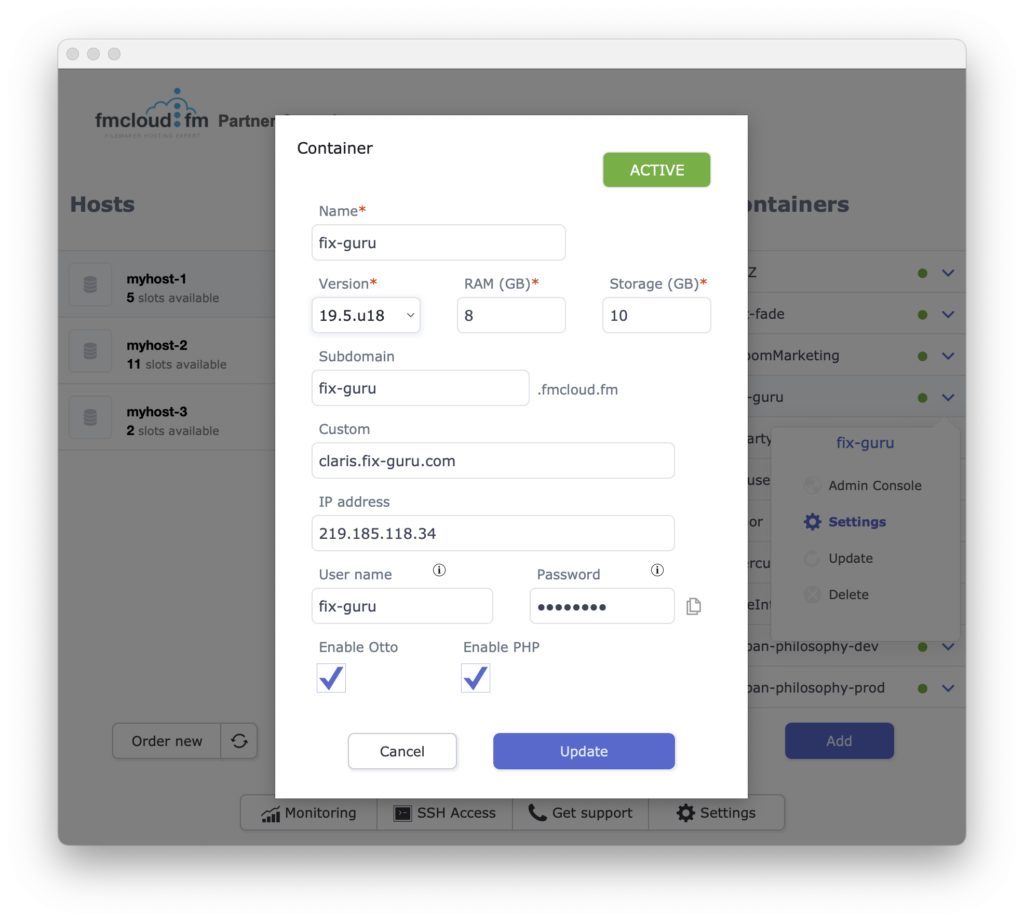 You can also access the monitoring screen or establish a SSH connection to use the command line interface.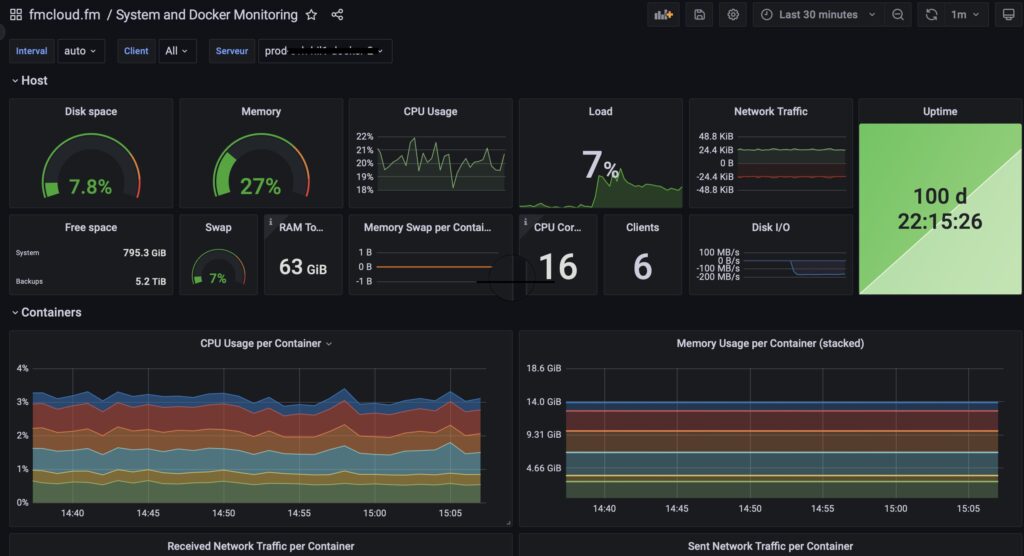 The Partner Console is a free download. You will need a Login and an API Key, provided by fmcloud.fm when your partnership request gets approved.